Puremed

|

 Our solutions
Introduction to our main solutions
Smart Blood Concentrates
The core focus on our business is based on Smart Blood Concentrates from Dr. Joseph Choukroun – the pioneer and inventor of PRF (Platelet Rich Fibrin) – who since 2001 has pushed the limits and research on the possibilities to advance post surgical wound healing and pain management. 
Today his work is materialised as the A-PRF™ fibrin membrane solution and the i-PRF™ injectable PRF solution offering healthcare professionals a wide range of capabilities – all biologically and safe.    
Learn more about Smart Blood Concentrates
A-PRF™ Advanced Platelet Rich Fibrin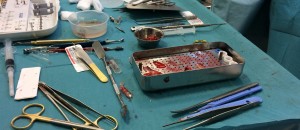 The A-PRF™ fibrin membrane is manufactures chairside based on venous blood drawn from the patient into A-PRF™ tubes. After few minutes of spin in the DUO centrifuge a blood clot is turned into a fibrin membrane encapsulating white cells and platelets for slow release for more than 7 days.
The A-PRF™ membranes provide the surgeon with access to the patients immune system and growth factors concentrated at the surgical site stimulating the processes of the healing cascade in various ways – advancing healing.
Learn more about A-PRF™
i-PRF™ Injectable PRF
Research of i-PRF ("i" as injectable) has been directed towards obtaining a blood concentrate with very high leukocyte content but which coagulates few minutes after the end of spin. This "super PRF" is produced with new tubes i-PRF specific for this preparation.
The use of i-PRF is in its infancy, but already, the results in both oral surgery in regenerative medicine are very promising injection into soft tissue to increase vascularity and perhaps improve the biotype, injection into the bone graft particles (biomaterials) to coagulate and get a "solid" free of all movements granules.
Learn more about i-PRF™
3 Dimensional Wound healing
The thinking of placing a concentrate of white cells and platelets with slow release capabilities onto external wounds have shown to be very promising and a significantly cheaper than many protocols used today.
The A-PRF™ membranes offers a fast and easy to handle approach for external coverage of the wound surface while the i-PRF™ provide a new perspective for injection stimulation of the wound edge and thus approach wound heling as a three dimensional treatment protocol.
Learn more about wound healing
Adhesion Reduction
Post-surgical adhesion formation is a well known complication surgeons face in medical disciplines like abdominal or gynecological surgery.
Cross-linked hyaluronic acid offers – as a biological anti-adhesion agent – very interesting perspectives for prevention of adhesion. Bio-Science HyaCorp Endo Gel is a bio absorbable sterile, transparent, high viscous gel is produced by condensation of hyaluronic acid, which is one of the main components of human connective tissue. It adheres to tissue surfaces and to the abdominal wall and is effective as an anti-adhesion barrier substance on the local level.
Learn more about our HA solutions
Allografts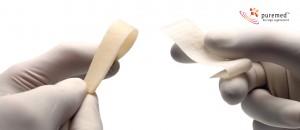 Human tissue transplants from a donor tissue facility enable surgeons to work less invasive avoiding autologous transplants and donorside morbidity. We represent DIZG who is the largest tissue bank establishment in Germany – Deutsche Institute für Zells- und Gewebeersatz – with a portfolio of more than 250 shapes and sizes. The DIZG portfolio is composed of spongiosa, corticalis, fascia lata, DBM, skin, amnion and tendons.
Products like Epiflex – acellular human dermis – is used in burn wound healing, in breast reconstructions and as mesh in hernia repair.
Learn more about Allografts
Rejuvenation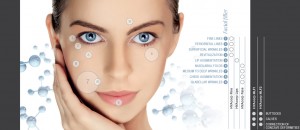 Hyaluronic acid rejuvenation products.
HYAcorp is a clear and viscous gel made from crosslinked hyaluronic acid, to be used for restoring the volume and contouring of body and face surfaces. The innovative crosslinking technique used by BioScience creates smooth, homogeneous gels with excellent viscoelastic properties – furthermore, these gels can be easily injected, and remain in tissue for a long time.
Learn more about HyaCorp
polySteribox®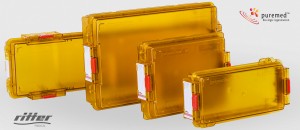 All in one: the reusable sterilisation, transport- and storage container
The polySteribox® from Ritter Medical for sterilization of instruments, storage and transportation of sterile goods is a secure solution in line with the requirements of validated processes affecting sterile goods.
Lid and bottom close hermetically and include a built-in bacteria barrier.
Learn more about polySteribox®
Veinlite®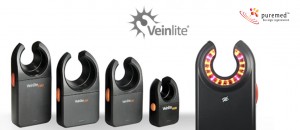 One Stick Success
Veinlite® vein finders deliver superior vein imaging in a unique and innovative form factor that delivers greater accuracy at a fraction of the cost of other brands. Veinlite® devices use ultra-bright LED light arrays to maximize imaging contrast during transillumination. The patented C-shape enables easy needle access.
Learn more about Veinlite