Puremed

|

Professional Tissue Regeneration 
based on pure biology
for physicians, veterinarians, and healthcare professionals across medical & surgical disciplines
Innovative:
We are a Danish founded company representing some of the most innovative companies within tissue regeneration solutions on the Nordic market, covering Sweden, Norway, Finland, Iceland, and Denmark. Our solutions are 
pushing the limits and possibilities to secure better post-operative healing and pain management for patients, healthcare professionals at a lower cost, and based on pure biology.
PRF: We are providing smart blood concentration solutions of Bio-PRF and injectable PRF giving access to the patients healing potential in a fast and easy way with multiple areas of application, all focused on faster healing, less infection risk, and less pain.
ADSC´s: We are helping physicians and veterinarians to include ADSC´s, in their regenerative work and utilize the vast amounts of stem cells stored in adipose tissue, as nanofat and concentrated SVF injections.
DIZG:
We represent DIZG -German-based bone & tissue bank, part of the MTF the world's largest bone bank – on the Nordic market and provide allografts to surgeons for less invasive reconstruction surgery and more bio-logic grafts, than synthetic or Xenografts. By having access to the healing potential from the patient, allografts become a straightforward solution.

A brief introduction

to our main focus areas
PRF
in the Surgical Theater
PRF membranes are created in the surgical theater during the operation and can be stored for 3-4 hours
Solutions versus Medical Specialities
A brief introduction to our approach and solution offering in different medical specialties.
Rheumatology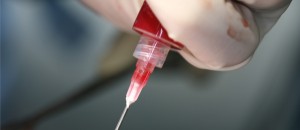 For Rheumatologist, the combination of leucocytes, platelets, and fibrin in injectable PRF opens new ways to treat inflammatory diseases, by injection of the patient's own healing potential. The process of injectable PRF is simple, fast and flexible.
Gynecology
Our offering covers areas like non-adhesion components to reduce adhesion in the post-surgical window to faster healing and pain management using our Smart Blood Concentrate solutions. We also offer different kinds of Hyaluronic Acid products for incontinence treatments.
Read more
Ophthalmology

DIZG is the leading supplier in Germany of Amnion to Ophthalmologists. Also, we are in the early phase of understanding how PRF can be used in e.g. cornea defects.
Sports Medicine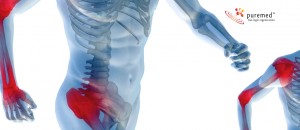 Regenerative medicine offers interesting options in the treatment of sports injuries. We have today a network of physicians and veterinarians using our solutions (ADSC and PRF) for treating e.g. arthrosis in the knee joint by injections with success. In the surgical part, including fibrin membranes in the reconstruction of a ligament, seem to speed up the healing process and enable faster rehabilitation.
Read more
Geriatrics

Providing safe long-time prophylaxis for regeneration and symptomatic relief for inflamed and traumatized tissues in the area of the oral cavity, HyaSept holds an interesting stimulation of the oral cavity for patients with a dry mouth diagnosis. HyaSept is based on Hyaluronic Acid
Sleeve Gastrectomy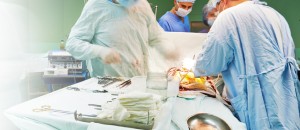 In the area of Gastric surgery, our Platelet Rich Fibrin solution is eliminating complications from healing around the suturing site, e.g. Gastric Sleeve procedure.
Oral Surgery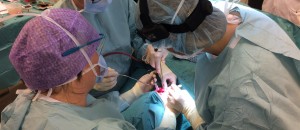 Our offering in the area of Oral surgery and dental is market by our sister company – Puredent. PRF has been used in Oral surgery for +12 years and today several thousand solutions are helping dentists and oral surgeons to achieve strong healing results.
Visit Puredent
Smart Blood Concentrate

solutions

and Hyaluronic Acid components
Smart Sterile Containers and
First Stick

Success

illumination